NORTHWEST, ONTARIO – TOP 10 THINGS TO DO
NORTHWEST ONTARIO'S BEST FISHING
Sunset Point Minaki offers exciting adventures and activities for the entire family
Recognized as one of the top fishing resorts in all of Northwest Ontario, Sunset Point Minaki gives you quick and easy access to some of the best fishing locations for Musky, Walleye, Bass, Northern Pike and Crappie. Your daily fishing trip starts from the private dock at your waterfront cabin. Plan your route using our updated list of the hottest fishing holes and detailed area maps to guarantee a fun day on the water. Your fishing vacation at Sunset Point Minaki will be an experience you never forget.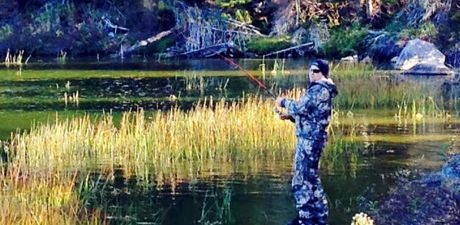 BIG SAND LAKES' BEACHES MINAKI
Lay back and relax in the sun, or build a sand castle on our natural sand beaches. Then, cool of with a refreshing swim in our soothing waters.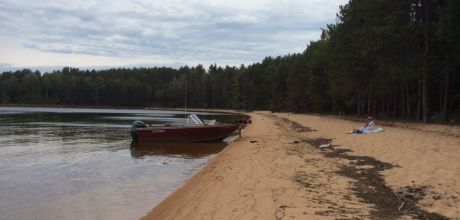 NORTHWEST ONTARIO'S WATER SPORTS
Enhance your Sunset Country vacation and make the most of our crystal clear waters.
Water Skiing and Tubing
Kayaking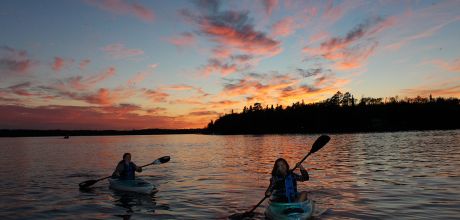 NORTHWEST ONTARIO'S NATURE GARDEN VARIETIES
Mother Nature has blessed Minaki and Northwest Ontario with a cornucopia of harvestable berries, herbs, plants and mushrooms. Minaki's unique geography lies within the junction of the Great Lakes – St. Lawrence forest and the Western Boreal Forest. This overlap provides nature's kitchen with a more plentiful and greater variety of edible wild foods than can be found in most any other region in North America. It is a naturalist's paradise! Every day is a new adventures as blueberries ripen and fresh flowers bloom.(Always be sure to correctly identify any wild plant or berry as some may be very toxic.)
BLUEBERRIES
The blueberry season typically runs from mid-July through September but it can vary depending on the weather. Blueberry picking is best done in the morning or early evening or on cooler cloudy days which keeps the berries firm. Berries should be dry when picked so avoid rainy days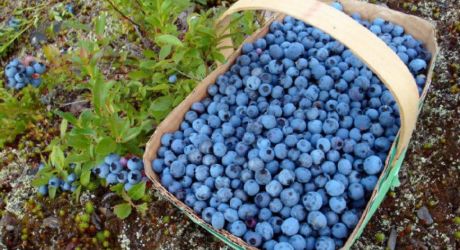 GOOSEBERRIES
Gooseberries are commonly used in jellies, sauces and pies. The berries have a fairly mild taste but can be quite tart early in the season. Gooseberry picking starts in late July and runs through August. Be cautious when picking gooseberries as the stems are prickly and sharp.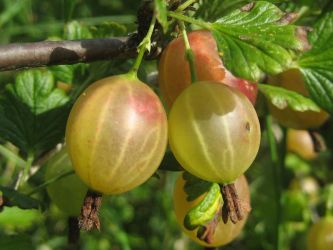 SASKATOON BERRIES
Saskatoons are the most sought after berries for pies and jams. Saskatoon berries are similar to blueberries but have a sweet, nutty almond flavour. They are usually harvested in late June and July. The name "Saskatoon" comes from a Cree word meaning "the fruit of a tree of many branches"
MUSHROOMS
There are countless varieties of mushroom growing from spring to fall around Minaki. Many varieties of mushrooms can be toxic oreven fatal so be sure to consult with an expert before consuming wild mushrooms. Following are some of the tastiest and easiest mushrooms to identify.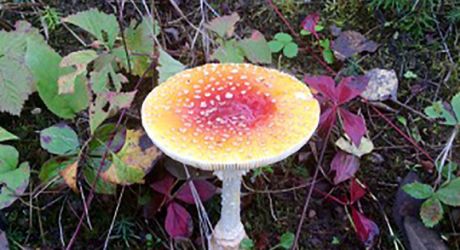 LOBSTER MUSHROOMS
(Sept-Oct.) – Lobster mushrooms looked like cooked lobster shells and even smell like seafood when cooking.
MORELS
(Late May – Early June) – Morels are highly prized by gourmet cooks and are used extensively in French cuisine. Morels have a distinctive cylindrical honeycomb appearance.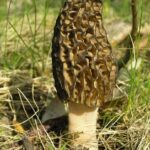 CHANTERELLES
(Summer & Fall) – Chanterelles are relatively funnel shaped and have a fruity aroma similar to apricots with a hint of pepper.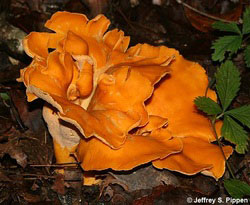 other edible herbs and plants you may find in the Minaki region:
WILDRICE
Wild rice isn't actually a rice at all but a cereal grain and part of the grass family. It grows in shallow water and has a chewy texture and nutty flavour.
GOLDENROD
Cook like spinach and add to dishes. Can also be steeped like a tea. The flowers make a nice edible garner and the seeds can be ground and used as a natural thickener.
CLOUDBERRIES
Can be eaten raw or used in jellies and preserves
MOUNTAIN FLY HONEYSUCKLE
The flower produces a tasty nectar, hence the term honeysuckle. The berries can be used in preserves or teas.
HAZELNUTS
– The flesh of the nut can be eaten raw, roasted or candied. Hazelnuts are best when the outside shell is green and the inner shell is brown.
CATTAILS
One of the most versatile sources of food in the wilderness. The young shoots can be eaten raw and the young flowers can be eaten like corn on the cob when boiled. Cattails are a higher source of starch then either potatoes or rice.
OSTRICH FERN
The young fiddleheads in spring are delicious when boiled or steamed and drizzled with butter.
WILD CHIVES
Taste very similar to the chives found in your grocery store.
YELLOW WATER LILIES
Lilies – The roots can be prepared and eaten like a potato although they are often quite bitter.
JUNIPER BERRIES
Use caution as these berries can be toxic when consumed in larger quantities. Hey can be eaten raw, jellied or made into tea.
MINAKI SIGHTSEEING & TRAILS
Enjoy the amazing beauty of the northwest Ontario wilderness.
Hiking Trails (see the Club Minaki Trail Map)
Exploring the Wildlife
Cycling & Mountain Biking Trails
Jogging Trails
Photography
Bird Watching
Painting
Rock Climbing at Gooseneck Lake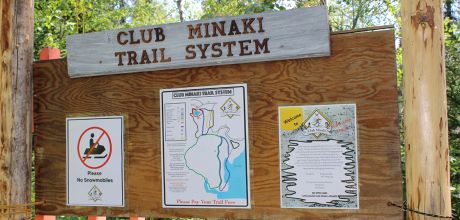 MINAKI ONTARIO ROCK CLIMBING
Lake of the Woods forms part of the great Canadian Shield and offers some of the country's best rock climbing venues.
Gooseneck – Minaki, Ontario
Just 11 miles (18km) Northeast of Minaki at the north end of Gooseneck Lake, you will discover Gooseneck Rocks, the top rated rock climbing area in all of Northwest Ontario. Minaki and the Goosenecks boast the greatest quantity and variety of rock climbing in the Northwest Ontario region.
There are three main areas: Main Cliff, Cave Cliff and South Cliff. Each area features numerous climbs including opportunities for bouldering and short gymnastic routes.
There are many other great rock climbing experiences in Northwest Ontario within a reasonable drive. More information can be found at the Rock Climbing Guide to Northwest Ontario/Southeast Manitoba.
http://www.accmanitoba.ca/climbing-guide/
Redditt – Redditt, Ontario
The Redditt area is accessed from the Hwy 17A bypass that runs north of Kenora. The Redditt Airport Cliff is located on Private Property and climbers must gain permission prior to climbing here. There are five main sections and 22 routes.
Click the link below for information about all of the Climbing Opportunties in Northwest Ontario and Southeast Manitoba.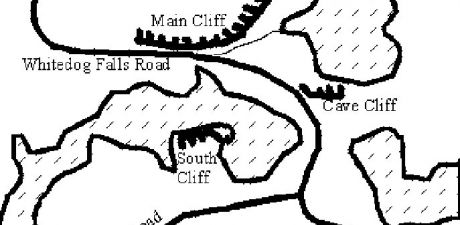 MINAKI HIKING TRAILS
Minaki boasts some of the most scenic and inspiring hiking trails in Northwest Ontario. The 26 km trail network is managed and maintained by Club Minaki, a local non-profit group. Wildlife, beautiful scenery and stunning landscapes are all part of the unique experience of the Club Minaki trail system.
Trail Fees are $5/day per person or $10 per family.
A FAVORITE DESTINATION OF ARTISTS, PHOTOGRAPHERS AND NATURALISTS
All great artists need a subject. Minaki is located on the Precambrian Shield, where the softwoods of the western boreal forest meet the hardwoods of the Great Lakes Forest of the east. The fall is a time of explosive color as the leaves turn from green to hundreds of shades of red, orange and vibrant yellow.
The islands of Minaki are one of the few remaining areas where you will find the majestic white pine trees, often towering over 130 feet above the landscape. Most of the mainland trees were logged to provide masts for Royal Navy ships.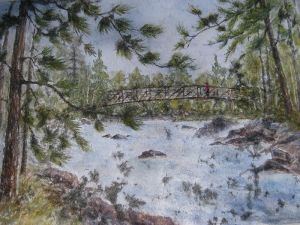 With thousands of miles of shoreline, the Minaki region of Northwest Ontario offers a breathtaking surprise around every bend. Beautiful vistas of ancient stone cliffs break free from the dense pine forest while meadows of colorful flowers grow beside rushing stream of fresh, cool water. Words can't describe how Mother Nature has truly blessed this Canadian wilderness.
Many famous artists have made Northwest Ontario a focal point of their work. Visit some of the galleries below to see what Minaki Ontario has to offer to the avid artist, photographer or naturalist.
THE GROUP OF SEVEN
Perhaps Canada's most renowned artists, the groups of seven spent most of the 1920's painting incredible landscapes. Many of their works feature the awe inspiring sites of the Minaki region. The group originally included Franklin Carmichael (1890–1945), Lawren Harris (1885–1970), A. Y. Jackson (1882–1974), Frank Johnston (1888–1949), Arthur Lismer (1885–1969),J. E. H. MacDonald (1873–1932), and Frederick Varley (1881–1969).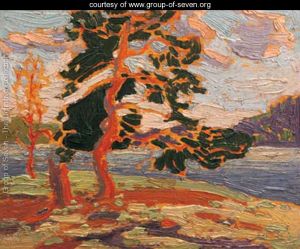 Randolph Parker – Lake of the woods
Follow the link to a catalog of some of the works of well-known artist Randolph Parker. Parker was one of the first artists to find his inspiration by flying over the region's many lakes. The catalog also includes a historical perspective on Northwest Ontario Art by Andrew Kear, Curator of Historical Canadian Art, Winnipeg Art Gallery.
MINAKI COOK-OUTS (DINING ALFRESCO)
Food always tastes better in the great outdoors. Take your family on a leisurely stroll along a scenic trail and then spread out your blanket for a picnic in the sun.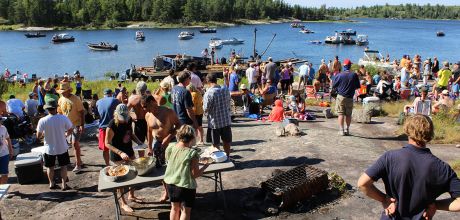 MINAKI, ONTARIO BOATING EXCURSIONS & SUNSET CRUISES
Whether in your own boat or in one of our rentals, enjoy a beautiful sunset while floating on the tranquil water.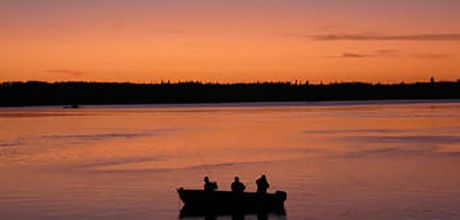 On the occasional rainy day relax in your comfortable cabin and enjoy some quality family time.
Board Games & Puzzles
WiFi & Satellite TV